Aspirating arms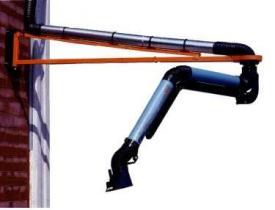 Nova Vit offers a wide range of arms to best meet any aspiration need at the source of fumes, dust, fumes, oil mists and the like.
They are available in a wall-mounted version (using a bracket) or on a trolley-mounted filter.
Contact us to receive support on the arm choice best suited to your needs.
POTREBBERO INTERESSARTI ANCHE:
---
Altre Tipologie di Accessories