Cooking / Frying foods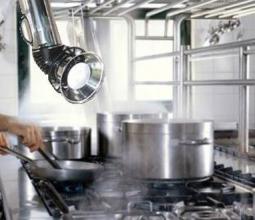 We design and build the systems according to your needs!
Contact us to explain your needs and receive support on the choice of air intake filters for industrial kitchens.
NOVA VIT also supplies spare parts (filter cells, filtration mats, cells with activated carbon), for air treatment: contact us for a quote.
POTREBBERO INTERESSARTI ANCHE:
---
Altre Tipologie di Type of processing