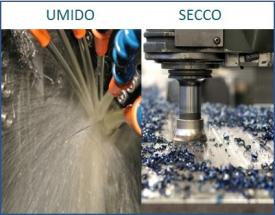 Do you want to solve all the problems deriving from chip removal without compromise?
Choose who these applications carry out every day!
Working with refrigerant:
NOVA VIT produces filters for the aspiration of fumes and vapors that are produced during processing with lathes, cutters and work centers.
The Jolly V Series can be placed on the ground, on a wall with a bracket, on a pedestal, or equipped with wheels to be easily moved.
The suction can take place by means of self-supporting arms, fixed galvanized pipes or flexible pipes.
The filtered air is returned to the environment thanks to the high efficiency safety filter.
The Blue Sky Series is designed for suction from different machines and is sized according to requirements.
Dry Processing:
The powders generated with dry machining can be vacuumed with single filters (Polsec Series) or centralized (FC Series).