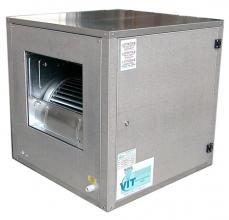 Application sectors:
The closed box centrifugal fans are particularly suitable in applications where silent air exchange is required (offices, gymnasiums, restaurants, homes).
Construction:
The fans in close box execution can have a double intake with a motor directly coupled to the fan, or a transmission for heavier executions.
The containment case is built with sound-absorbing panels made according to the different applications.